Landmarks
Here's some essential stops on your Second Life travels.
Crystal Gadgets
The first landmark is obviously a bit biased!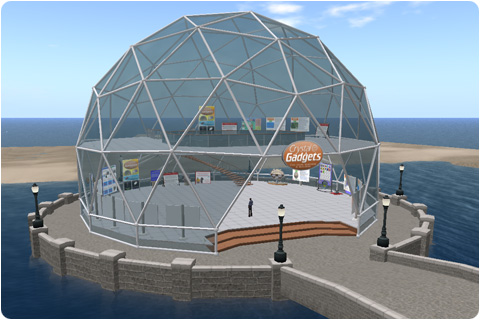 Purple Rose
A whole sim dedicated to fashion and accessories. The best place for tarting up your avatar.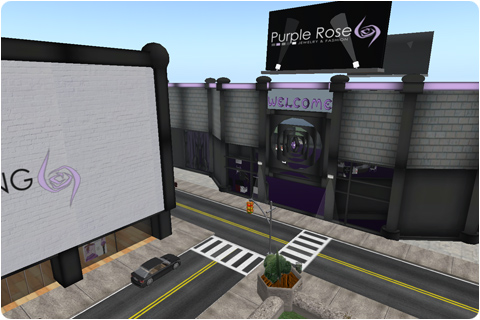 Matahari Style
Specialise in casual and formal ladieswear, and figure skating outfits. Great example of a real-life fashion designer turning their flare to Second Life.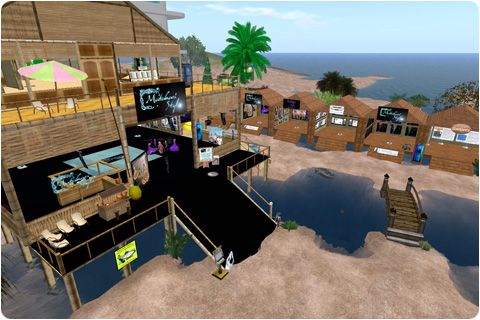 Ivory Tower
All the objects you see in Second Life are built from prim shapes. Here's the best place to learn about them.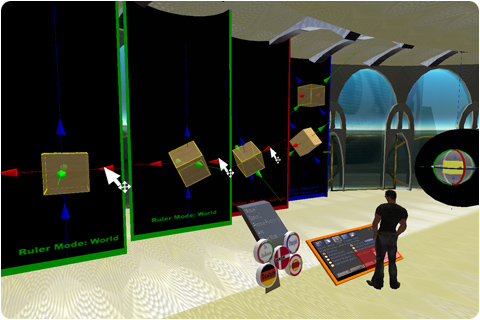 Script Tutorial Exhibition
A series of interactive tutorials teaching the basics of scripting.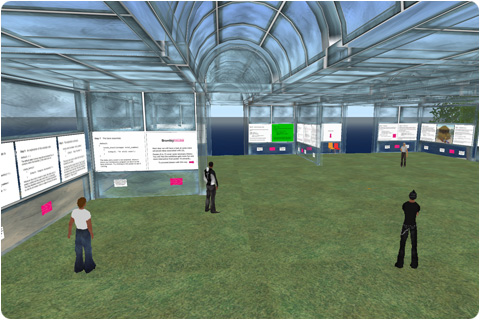 Dreams
A free building area (known as a sandbox) with tutorials. Plenty events and friendly people.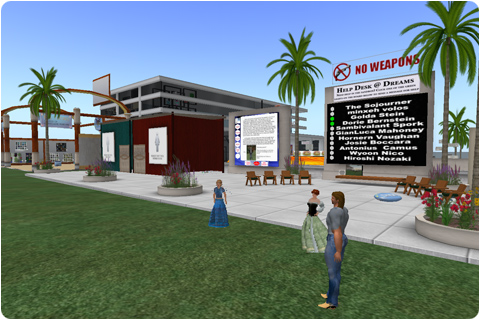 Svarga
A nicely designed green forest. Click on the pod for a personal tour of the island – seats up to two people.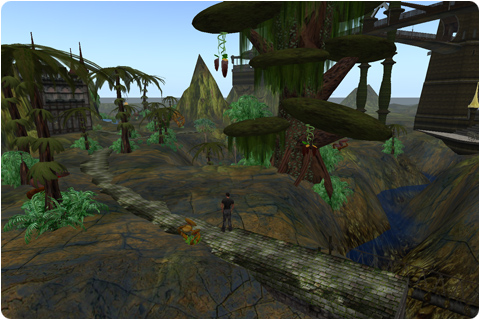 Orientation Station
Five sims dedicated to newcomers to Second Life. Teaches all the basics.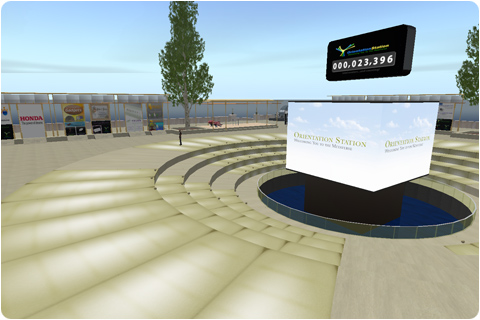 The Yard
Thousands of freebies and loads of sales booths.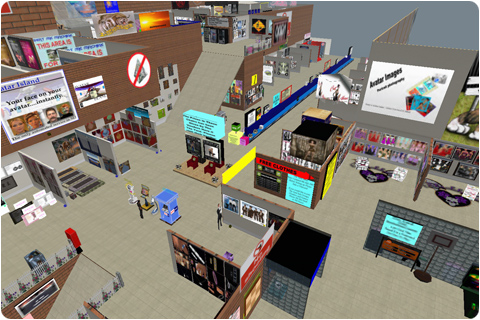 The Particle Laboratory
A 101 course on how to make your own particle effects.